Retinol or Argireline Capsules 30 Day Supply
(dermassentials tab)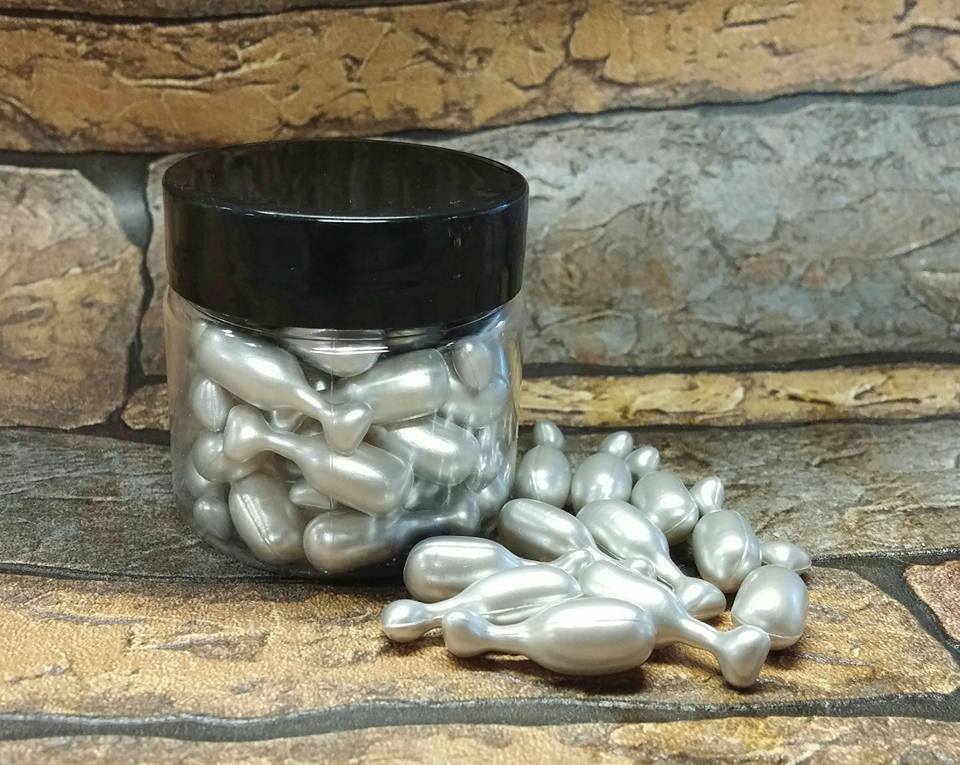 Whipped Soap Salt Scrub w/Jojoba! 30+ scents!
(dermassentials tab)
CELLULITE BUSTER Bath Body Butter Bar Coffee Shea Retinol Salt Huge 5oz Bar
3 scents (dermassentials tab)
EXFOLIATING Bath Butter Bar Shea Cocoa Coconut Ground Rice Beans Nuts XL 5oz Bar
4 scents (dermassentials tab)
Other Recently Added Items!!!
Jojoba Eye Therapy Cream
PURE PROTEIN SALON STRENGTH KERATIN REPAIR COLLAGEN TREATMENT & FILLER (in the haircare section) (in the haircare section)
Lice & Nit Treatment XL Kit All Naural Homeopathic Essential Oils Kills & Repels (in the haircare section)
PURE UNCUT ESSENTIAL OILS
ESSENTIAL OIL WAX TART MELTS
ESSENTIAL OIL BODY BUTTERS
ESSENTIAL OIL ROOM AND BODY SPRAYS
B3 SILK AGING SERUM
EYE RESCUE RETINOL THERAPY SERUM
VITAMIN B3 ANTI AGING DAY CREAM
BILLIONAIRE WRINKLE REPAIR CREAM
BEARBERRY LIGHTENING SERUM
BEARBERRY LIGHTENING EXTRACT
VENOMIZE EYE BOTOX SERUM
EPIDERMAL SYN-AKE BOTOX CREAM
ULTRA HYDRATE HYALURONIC ACID MOISTURIZER
PRETTY PINK FLOWER INTIMATE AREA SKIN LIGHTENING BLEACH
POST ACID PEEL INSTANT NEUTRALIZER SPRAY
20% OFF YOUR FIRST ORDER!!
ENTER CODE " FIRST20%OFF " AT CHECKOUT
AND!!!!!!
10% OFF ALL SECOND ORDERS!!
ENTER CODE " SECOND10%OFF " AT CHECKOUT
(wholesale orders do not qualify for discount
& are subject to a 10.00 flat rate shipping fee)
WE ARE DEDICATED TO PROVIDE OUR CUSTOMERS WITH THE FINEST PRODUCTS FOR PEOPLE WITH SENSITIVITIES AND ALLERGIES. WE USE ONLY THE PUREST INGREDIENTS, MOST ARE ORGANIC.
WE HAVE SPENT MUCH TIME RESOURCING INGREDIENTS THAT ARE GLUTEN FREE, SOY FREE AND CORN FREE. WE DO USE VITAMIN E FOR ITS NATURAL HEALING AND PRESERVATIVE PROPERTIES, BUT IT IS STRICTLY ONLY OLIVE DERIVED.
WE HAND MAKE EACH AND EVERY PRODUCT ESPECIALLY FOR YOU. EACH BATCH IS FRESH AND ALWAYS GLUTEN FREE.
High quality cosmetics and skin care at a no frills packaging, no frills price. You too can afford to be beautiful!
NO AUTO SHIP PROGRAM